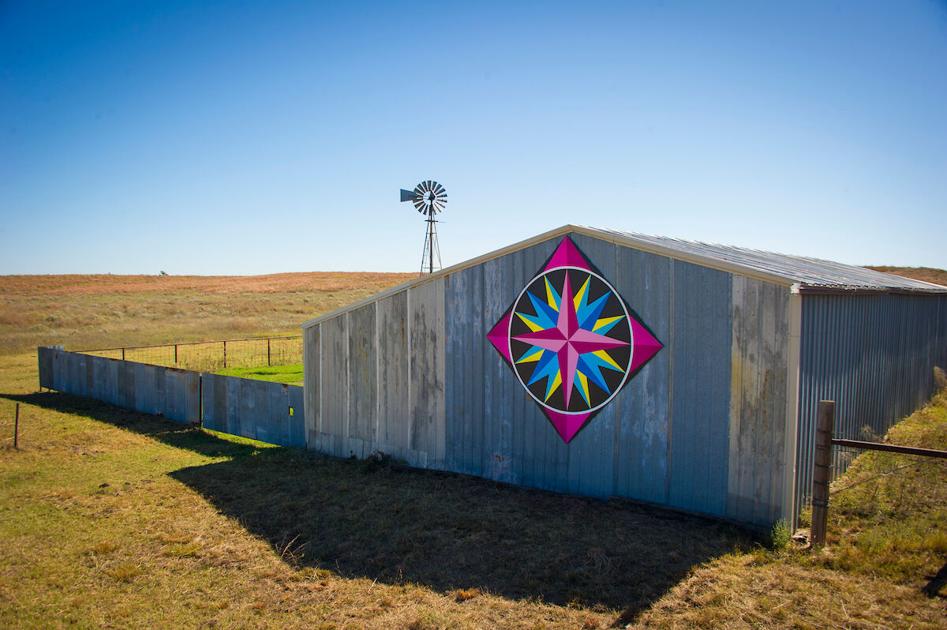 Painted barn quilt workshop scheduled for October 9; registration before Tuesday | New
ENID, Oklahoma. – The Garfield County OSU Extension and the Oklahoma Railroad Museum are teaming up to host a painted barn quilt workshop on October 9, 2021.
The class, a fundraiser for the museum, begins at 10 am at the museum, 702 N. Washington, and ends in the afternoon. The cost is $ 40 for the workshop, which includes patterns, paint, a prepared 2ft by 2ft board, all supplies, and lunch. Participants can bring their own models or choose one to the workshop and can take home their completed projects.
Registration must be completed by Tuesday, October 5 and can be done by calling the museum at (580) 233-3051 or the extension office at (580) 237-1228.
Joy Rhodes, OSU FCS Garfield County Extension Educator, will instruct the class and tell the story of wooden barn quilts while helping participants create their projects.
Barn quilts are an ancient art form, according to Rhodes, which has found new life in rural and urban settings across the country.
Paintings can be displayed in barns or other settings, including porches, fences, garages, or inside and outside homes.
Oklahoma, under the direction of the Oklahoma Cooperative Extension Service, is in the process of establishing a statewide quilt trail which will contain information on the locations and patterns of the quilt.