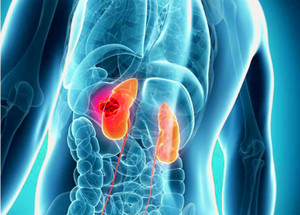 Korean and European Nephrology Societies Host Joint Covid-19 Workshop
The Korean Society of Nephrology (KSN) organized a symposium jointly with the European Dialysis and Transplantation Association (EDTA) to share experiences and response strategies to Covid-19 for patients with chronic kidney disease.
Professor Luuk Hilbrands of Radboud University Medical Center, The Netherlands, who represented the European Society of Nephrology, reported on the impact of Covid-19 on patients with chronic kidney disease and the results of the study of vaccines.
Hilbrands stressed the importance of vaccination for patients with chronic kidney disease, who have higher hospitalization and death rates than healthy people when infected with the Covid-19 virus. Hillbrands presented various results from studies using mixed vaccination for patients with kidney failure.
Professor Edwin A. Brown of Imperial College London, UK, gave a talk on the growing trend of peritoneal dialysis after Covid-19. The difference between peritoneal dialysis and hemodialysis is that patients have to make far fewer visits to hospitals for dialysis.
Brown explained that patients requiring hemodialysis are more vulnerable to highly contagious infectious diseases, while those requiring peritoneal dialysis have less infection. She expected peritoneal dialysis to be used more widely if the Covid-19 lasts longer, as the procedure carries a lower risk of infection.
Professor Cho Jang-hee from National Kyungpook University shared the activities and results of the Covid-19 Emergency Response Committee of the National Association of Nephrology. The committee was formed immediately after Korea confirmed its first patient infected with Covid-19 among people on hemodialysis in Daegu, forcing local health officials to separate the other patients into a cohort for dialysis.
The association confirmed infected cases in 11 artificial kidney units, but transmission of the virus by room dialysis was only 0.6% following successful containment.
Professor Shin Eui-cheol from the Korea Advanced Institute of Science and Technology explained various immunological aspects of Covid-19 infection.
"The Covid-19 virus is highly contagious and has various mechanisms to stimulate immune cells, potentially causing severe sepsis through increased cytokines in the body," Shin said. "I believe that we can hope to develop vaccines and therapies by better understanding these mechanisms. "
KSN plans to periodically co-organize colloquia with EDTA to exchange information and cooperate in their professional field.