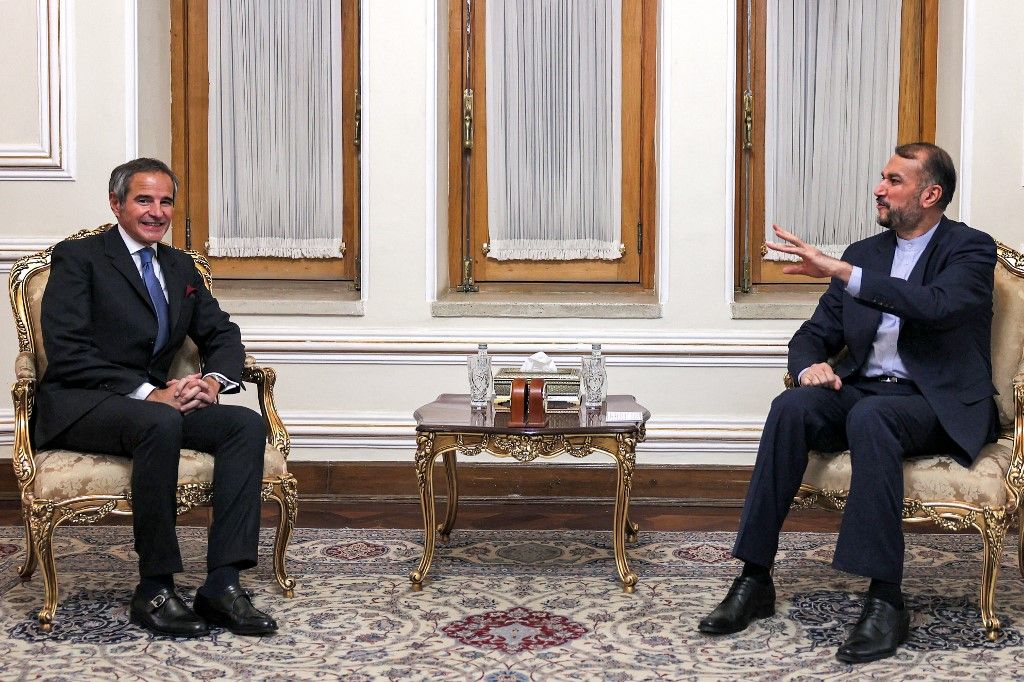 IAEA chief: Time is running out to end deadlock on Iran workshop
Grossi said he had made no progress on several disputes, including access to TESA Karaj's workshop
Time is running out for the UN atomic watchdog to relocate cameras to a centrifuge parts shop in Iran, as the agency will soon be unable to guarantee that the equipment will not be diverted to manufacture atomic bombs, its leader said on Wednesday. .
The head of the International Atomic Energy Agency (IAEA), Rafael Grossi, was speaking the day after a trip to Tehran in which he said he had made no progress on several disputes, including the most urgent is to have access to the workshop of the TESA Karaj complex two months after Iran promised to grant it.
"We are approaching the point where I would not be able to ensure continuity of knowledge," Grossi said at a press conference on the first day of a quarterly meeting of his agency's board of governors, made up of 35 country.
This would mean that there was a gap in the IAEA's oversight of sensitive facilities, during which a significant amount of material or equipment could be diverted to a secret nuclear weapons program.
The IAEA has repeatedly stated that it has no indication that Iran has a secret weapons program, and Iran insists its objectives are peaceful. But Grossi said he still did not know whether or not Karaj was operational five months after the apparent attack.
"Obviously such a long period without us having access, knowing if there are operational activities going on, is something that in itself would prevent me at some point from continuing to say 'I have a idea of ​​what's going on, '"said Grossi.